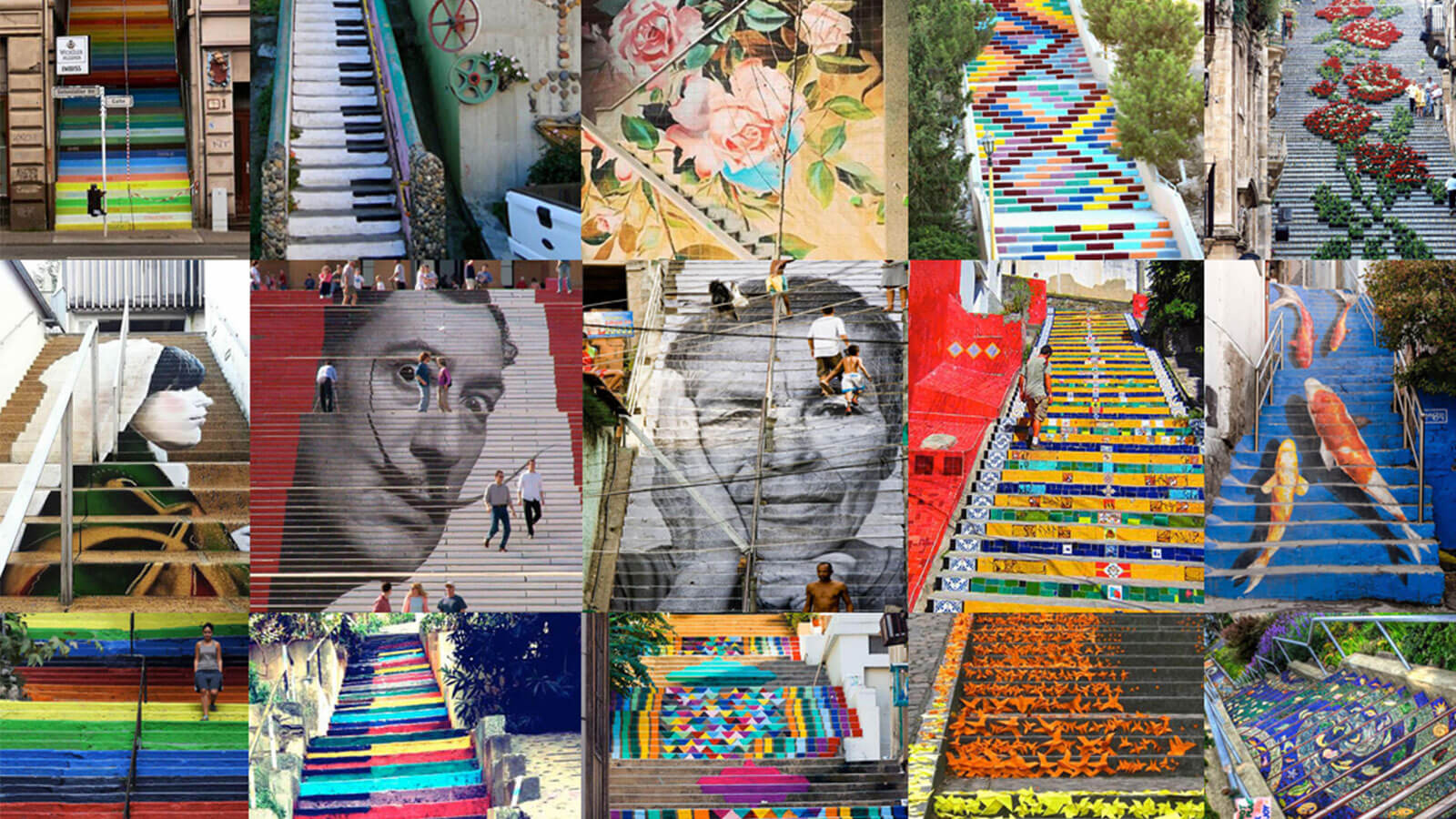 Let's poke our noses out of doors, let's forget for a moment our interior stairs (steel stairs or cement stairs) to admire these colorful urban stairs, mixing graffiti and pop art—the real pop art, not the multi-million dollar fad hidden in museums or private collections.
We can see Life painted on these open stairs: cheerful faces watching us, swimming fishes, kaleidoscopic arabesques and surprising almost-fragrant flowers. Too bad they are not design stairs and cannot be reproduced, because we would love to take them home…
---
Executive Stairs
As a leading company in the decor sector, Executive Stairs supplies luxury staircases, providing ad hoc solutions to customers. Our design concept is an ideal blend of professional performances and client wishes: an original Italian point of view in the field of interior design.
Our watchwords: imagination, creativity, competence and passion.