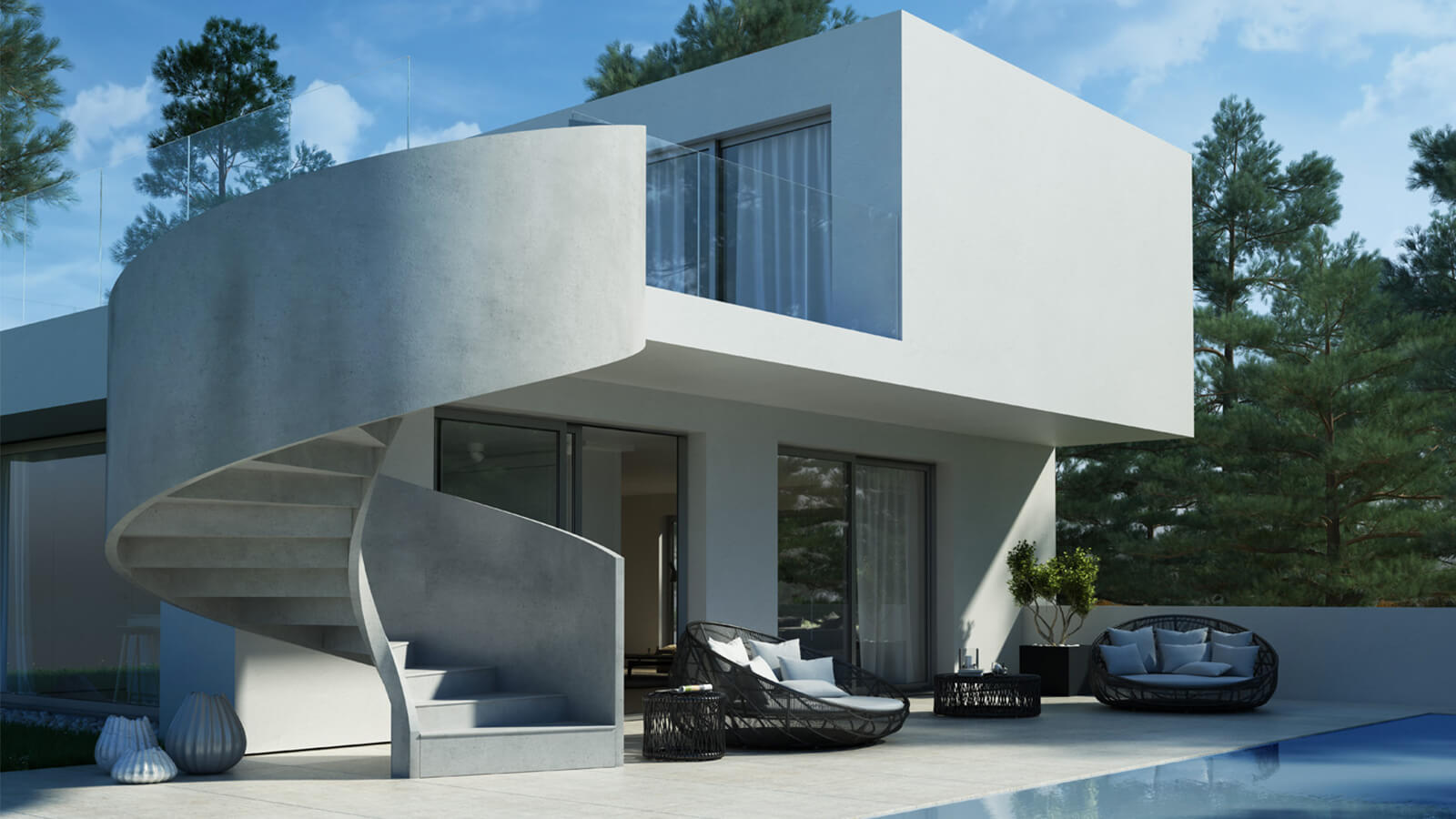 The Executive collection has enlarged: no longer just interior stairs! Now the Concrete line— our line of masonry stairs—also includes a model of exterior stair, thanks to a new cement railing realized in combination with this helical stair so appreciated by our customers.
Looking for a design stair for your garden? Looking for a modern beautiful stair for your home's exterior? The Concrete decor stairs collection is your ideal solution.
Our exterior stairs are made of guaranteed materials and installed by experienced personnel.
---
Executive Stairs
As a leading company in the decor sector, Executive Stairs supplies luxury staircases, providing ad hoc solutions to customers. Our design concept is an ideal blend of professional performances and client wishes: an original Italian point of view in the field of interior design.
Our watchwords: imagination, creativity, competence and passion.