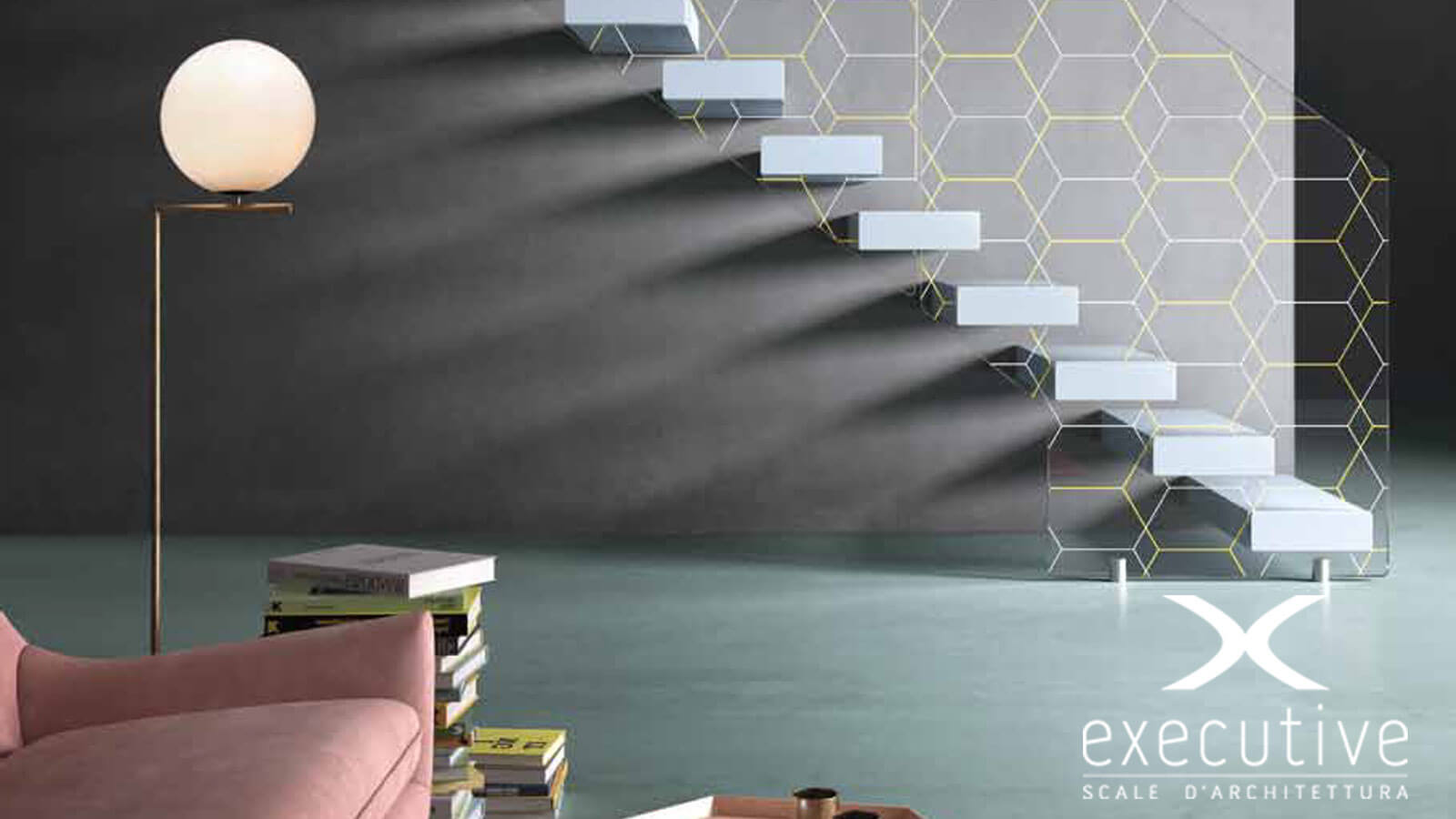 The new Executive catalogue is out.
Our line of interior stairs is now enriched by the floating stairs of the Decór collection, designed by Carolina Melis: all strictly open stairs.
In addition to our steel stairs and cement stairs, you will see many new images of wall stairs with very attractive and colorful graphics. Along with cantilevered stairs, you will find stainless stairs, the heart of our collection: elegant and high technical performance stairs, which can also be used as public stairs. And finally the section of cement stairs, which now ―something totally new― also become exterior stairs, thanks to a really special balustrade that makes these masonry stairs actual design stairs for the exterior of your home, with the typical, sinuous beauty of the helical stairs.
Interior stairs and exterior stairs, but mostly beautiful stairs and safe stairs, conforming to all current regulations: this is what we want for our collection.
The new Executive catalogue is available in printed or PDF format and can be requested at this web address.
---
Executive Stairs
As a leading company in the decor sector, Executive Stairs supplies luxury staircases, providing ad hoc solutions to customers. Our design concept is an ideal blend of professional performances and client wishes: an original Italian point of view in the field of interior design.
Our watchwords: imagination, creativity, competence and passion.